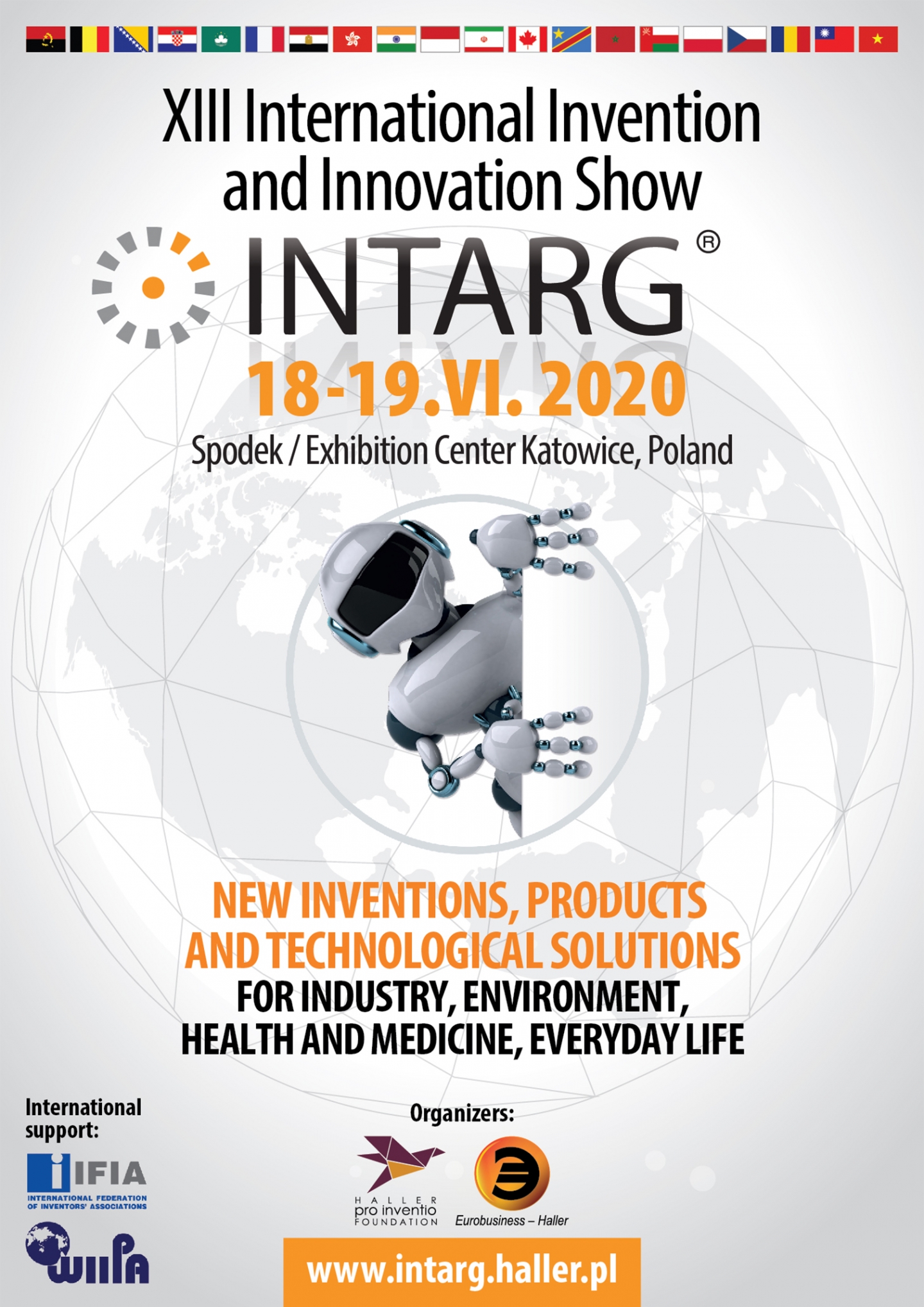 Date:2020 June 18-19


Venue: Spodek/International Conference Centre in Katowice, Poland
Due to the ongoing epidemiological threat in the world, the 2020 edition of the International Invention and Innovation Show INTARG® Poland will take place online in June. Registrations are open until 30th May 2020. The International Invention and Innovation Show INTARG® Poland is a forum for international promotion of representatives of the word of science, industry and business to transfer the technology into the world. INTARG will present inventions and innovative solutions from various industries and fields and from many countries around the word, applicable in industry, environment protection, medicine, as well as improving safety, quality and hygiene of life. As leading national and international institutions support
Polish Ministry of Development and IFIA, WIIPA, the Patent Office of the Republic of Poland, Mayor of Katowice, GZM Metropolis, The National Centre for Research and Development, The Technical Organization Federation of Scientific and Technical Associations, The Main Council of Research Institutes, The Polish Chamber of Economic for High Technology, The Polish Chamber of Commerce, The Patent Magazine and multiple other institutes and media agencies. INTARG® 2020: a new formula online The new formula Online allows all also take part in INTARG International Invention Contest (evaluation of all innovative products, technologies and services safely by the international jury) with awards (Grand Prix, platinum jury medals, gold, silver and bronze medals, statuettes "Leader of Innovation®" and awards founded by patrons, partners and foreign delegations medals, cups, statuettes, diplomas) The main criteria of evaluating presenting solutions are: level of innovativeness, market demand for a particular product, comparison with world substitutes, TRL level, possibilities of implementation and commercialization, economic and social effects, etc.