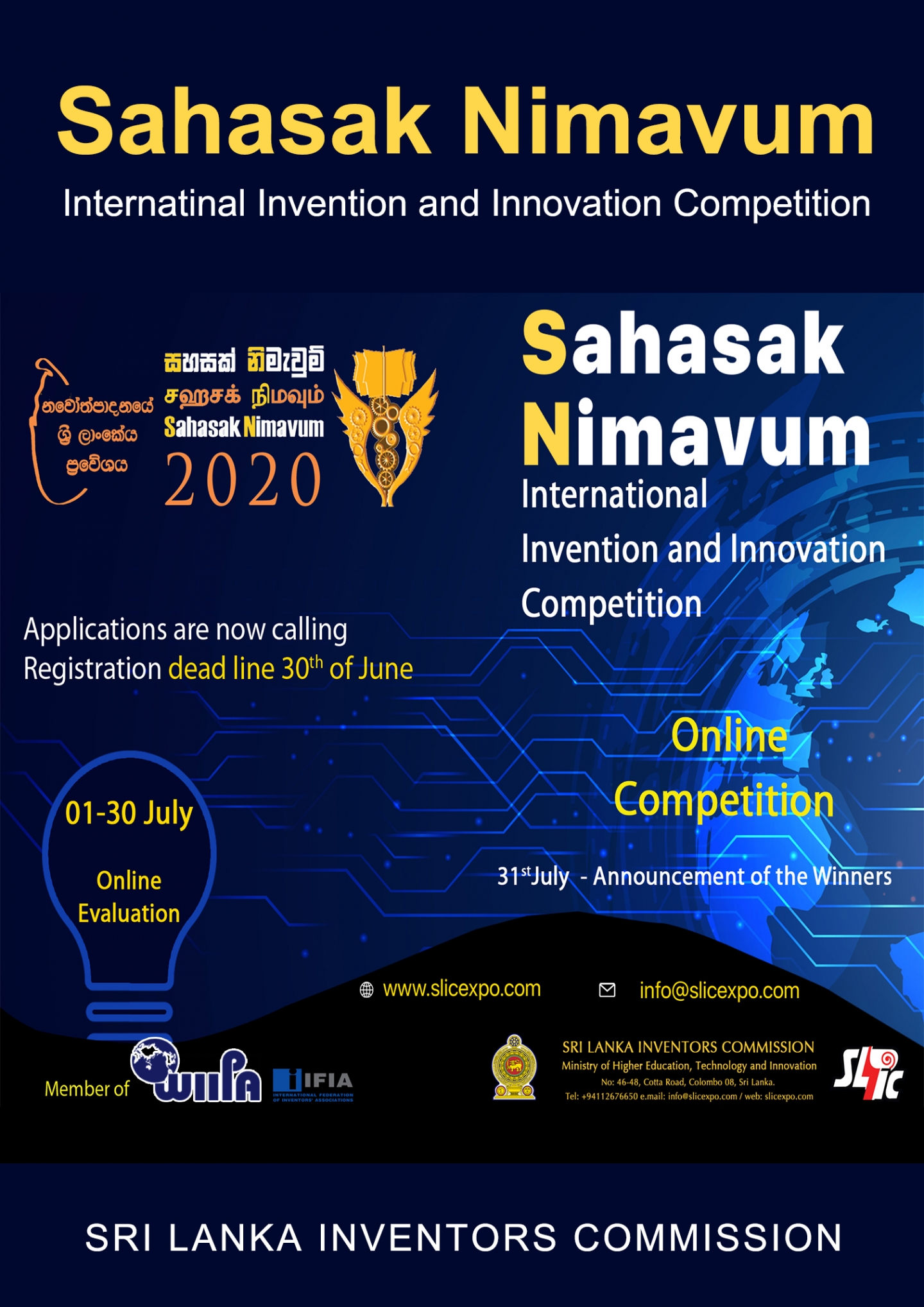 Date:2020 July 31- August 3
Venue:
Sri Lanka Exhibition & Convention Centre
We are warmly welcoming you all to second international "Sahasak Nimavum" invention and innovation Competition 2020 (SN -2020). This time, SN has been updated to the online competition due to COVID-19 pandemic situation. Hence, you can take part in the event from where ever you are. The online evaluation will be held 1st July 2020 onwards from Colombo, Sri Lanka. The final results will be published on 31st July 2020 through the official website of Sri Lanka inventors commission and medals & certificates of the winners will be couriered to your address. SN -2020 is an international platform for inventors to present their inventions and innovations which will be the solutions for the future challenges, improvements of technological appliances and provisions of comfortableness for the day to day life.