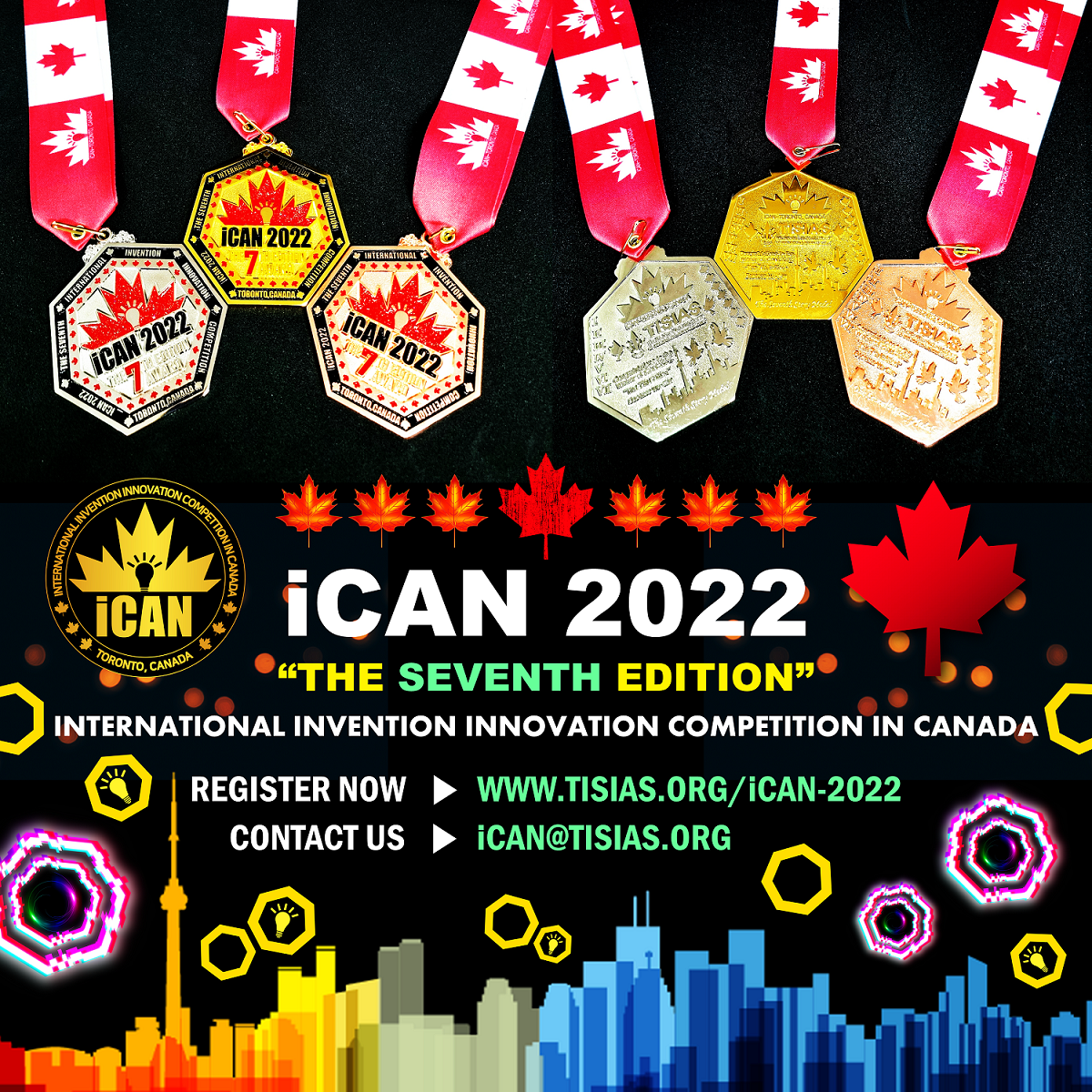 INTRODUCTION
On behalf of Toronto International Society of Innovation & Advanced Skills (TISIAS), we would like to invite you to participate in
the 7th International Invention Innovation Competition in Canada, iCAN 2022 "The Seventh Story" Edition
to be held on August 27th online from Toronto, Canada.
NEW MEDALS FOR iCAN 2022 PARTICIPANTS
On this special occasion of the seventh edition, iCAN committee has newly designed our represented iCAN Award Medals in a special heptagonal shape with rainbow jewel pearl sprinkles on black gold, silver and bronze platings. The heptagon represents to commemorate the seven levels and the annual editions of iCAN over the years since 2016.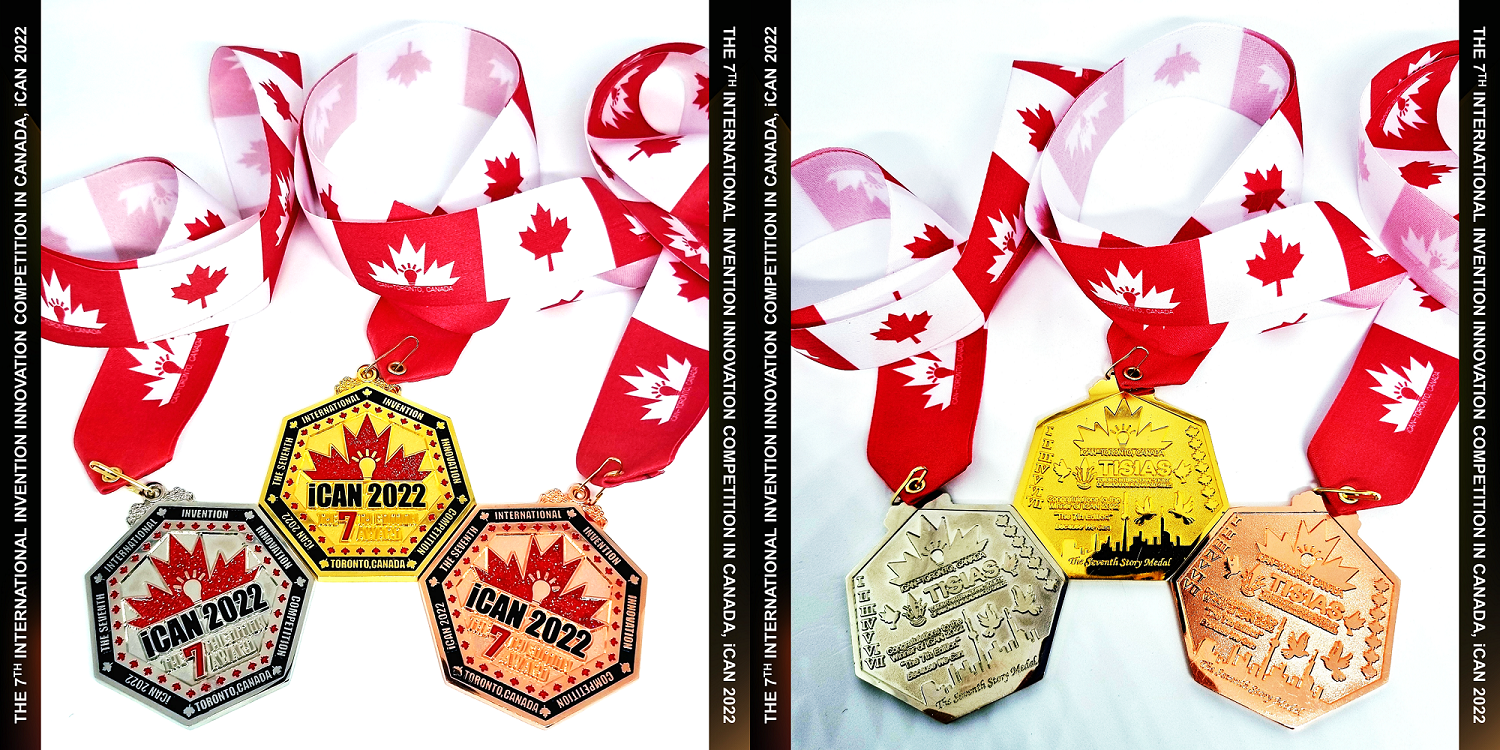 REGISTRATIONS


Please visit us at www.tisias.org/ican-2022 for more details about iCAN 2022 Awards and Competition. For registration and relevant inquiries, please email our management team at ican@tisias.org and we will be happy to communicate with you to help your registration process and requests.



USEFUL LINKS
Thank you for your kind attention to this email and we look forward to seeing great innovations and inventions, new technical solutions and scientific research outcomes being greatly recognized in iCAN 2022 "The 7th Edition" in Toronto, Canada.